Retirement Planning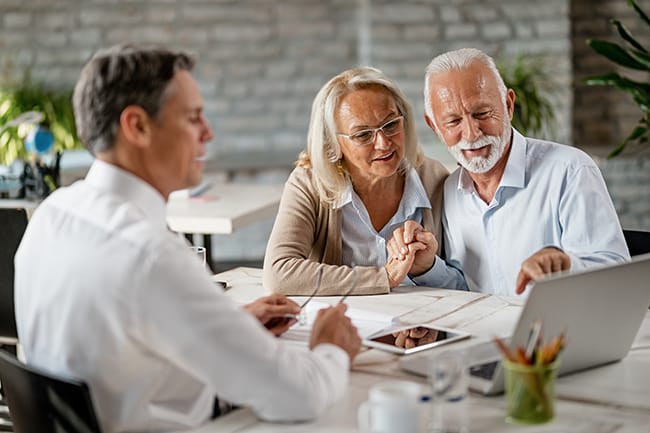 We take a customized approach to assisting clients with creating a Retirement Plan that will meet your needs.
Campbell Insurance Group takes into account all important aspects of your retirement plan including; assets, budget, taxation, and distribution needs. In addition to the retirement planning services, we also facilitate 401K/ 403B Rollovers, Traditional and Roth IRA's, and advanced income planning. There are no planning fees for the services we offer.
The process can be intimidating without knowledge. We thoroughly explain your options and continue to maintain service throughout your retirement planning. Your needs may change over time, and it is extremely important that you have professionals you can trust to assist you in making those decisions. Our clients' needs are very important to us regardless of the amount of the portfolio. Our commitment is to make you feel comfortable with the process. We rely on the satisfaction of our customers to feel excited about their plan and be confident referring us to others.
We provide comprehensive plans to act as a "roadmap" to your retirement without charging fees for planning meetings. We are committed to a long-lasting relationship where we review and update your plan regularly. In addition to the retirement planning services, we also offer 401K/403B rollovers. Many clients aren't aware of their options for rolling over retirement plans from former employers, or the tax consequences. We have significant experience in navigating through the process making rollovers easy to understand.
In addition, we can help clients roll funds out of their current 401K to help them have more control while continuing to contribute to the current plan. We have proven methods for reducing the unknown taxation risk in your future.
Call our office for your free, no obligation appointment to discuss all your retirement needs.
---
Need an insurance quote? Get in touch!
Access quotes from Ohio's most trusted insurance carriers. It's comparison shopping at the click of a mouse.