Our Team
Meet your local insurance experts.
Outstanding service starts with an outstanding team. Meet the professionals behind Campbell Insurance Group.
---
Darin Campbell, Agent/Owner
C: 740-215-6426
dc@campbellinsgroup.com



Darin was born and raised in Groveport, Ohio. He started his career 20 years ago in the automotive industry as a Finance Manager and eventually moved into Sales Management before transitioning into Insurance. While he is fully licensed in all our products, he specializes in Commercial Insurance.
Darin, along with his wife, Vanessa, and his two children live in the Carroll area. In his spare time, Darin enjoys golfing, basketball, fishing, boating, and spending time with his family and friends.
---
Alice Kramer, Agent
C: 614-302-5053
ak@campbellinsgroup.com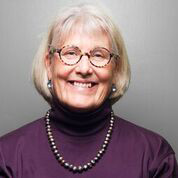 Alice began her insurance career in 2004 and joined the agency in September 2012.
Alice received her nursing degree from Otterbein College, her bachelor's degree from OSU, and has worked in a variety of fields in her career Alice is licensed in Ohio for Property and Casualty as well as Life and Health insurance.
She feels that the most rewarding experience in insurance is knowing you are helping people with their insurance needs and knowing you have provided the best protection for their assets.
---
DeAnna Middleton, Agent/Office Manager
C: 614-778-8505
dm@campbellinsgroup.com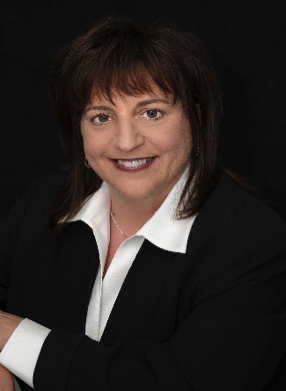 DeAnna joined the Campbell Insurance Group in August 2015 and is licensed in Ohio for Property and Casualty insurance. DeAnna specializes in automobile, homeowners, and umbrella policies.
She brings over 15 years of banking knowledge with mortgage lending, underwriting, and insurance. She has 10 years in the automotive industry in finance and customer service. She also has a vast knowledge of sales, operations, process management, customer service, problem resolution, and marketing.
She lives in Carroll with her husband, Mike. In her spare time, she enjoys photography, scrapbooking, and spending time with her family and friends.
---
Vanessa Campbell, Agent/Owner
Vanessa Campbell carries 34 years in the automotive industry and financing.
She concentrates on serving commercial needs but can offer all Property and Casualty options.
She and Darin have been married for 25 years and developed this agency from the beginning. Recently acquiring the Garner Insurance Agents has further strengthened our lines and service options.
She enjoys nothing more than meeting new people, as well as, spending precious time with family and friends.
---
Eric Womeldorf, Agent
Eric Womeldorf brings over 12 years of combined insurance experience to the team at Campbell Insurance Group and joined the team from the Garner Insurance acquisition. Eric continues to work with Terry on the Garner Financial Solutions side of the business along with being a risk management specialist with Campbell Insurance Group. Eric joined the Garner Insurance team in September 2017 when Terry and Teresa purchased an existing agency in Logan, Ohio.
Eric is a lifelong resident of Wellston, Ohio where he graduated from Wellston High School. He went on to pursue and obtain a Bachelor's Degree in Long Term Healthcare Administration from Ohio University. Eric has several years of experience both as a Nursing Home Administrator as well as in the field of Higher Education. Eric has a passion for helping clients understand their insurance coverage needs and helping them select the correct coverage to meet those needs.
Eric continues to live in Wellston, Ohio with his wife, Carly, and 4 children, Bella, Blake, Macy, and Samuel.
---
Heather Shumaker, Agent
Heather Shumaker is a licensed Property & Casualty Customer Service Representative. Heather also became a part of the Campbell Insurance Group team through the acquisition of Garner Insurance. Heather originally started with Garner Insurance in August of 2018 and quickly established herself as an expert in the auto and home quoting process as well as understanding what types of clients and properties fit within the guidelines of our carriers.
A majority of Heather's prior experience comes from working in the Childcare/ Daycare setting. She is very compassionate and cares about the well-being of each and every client and their families. Heather's positive attitude and desire to help others is certainly an asset our customers will appreciate.
Heather lives in the New Plymouth area with her husband, Willie, and their two children, Maili and Danison.
---
Jackie Ahlberg, Customer Service Rep
The person you will most frequently speak with when you call or visit our office is Jackie Ahlberg. Jackie joined our agency as our receptionist in July 2021. She brings 5 years of customer service/receptionist experience.
Jackie graduated from Pickerington High School in 2001 and lives in Canal Winchester.
Jackie has two children, Mikayla (16 y/o) and Ryan (14 y/o). Jackie does a lot of fundraising for her daughter's competitive cheer team. You can find her working at the Clipper's, Blue Jackets, and Crew games, as well as many local concerts. Jackie also enjoys spending time and traveling with her kids and their friends.
---
Terry Garner, Agent/ Owner Garner Financial Solutions
Terry Garner is a native of Fairfield County, Ohio. He has been working actively in the insurance industry for over 40 years and in December of 2010 made the decision to open an independent agency, Garner Insurance. Always having extreme loyalty to his clients and their well-being, Terry recently made the decision to sell the property and casualty portion of his business to Darin and Vanessa Campbell at Campbell Insurance Group. This merger/acquisition has allowed Terry to focus on what he is truly passionate about, life insurance and retirement planning.
When Terry found that Darin and Vanessa were interested in purchasing the property and casualty part of his business it was a perfect fit because Darin has significant expertise in Property and Casualty Insurance. Terry knew his clients would be in good hands.
Although Terry maintains his property and casualty and life and health insurance licenses, his time is spent where he feels he is most useful, in retirement planning/ life insurance. He remains active within the agency as the owner of Garner Financial Solutions. Terry and Eric continue to meet with clients the same as they have for years to help with overall risk management as well as Retirement Planning and Life Insurance.
In his "spare time," Terry enjoys camping and fishing, has been a member of church financial committees, and occasionally teaches a budgeting class. Terry and his wife, Teresa, live in the Baltimore/Pickerington area with Brutus their beloved Weimaraner.
Throughout his career, Terry has received various awards with each company he has represented and has also been recognized with national awards. Although awards and recognition are great, Terry is passionate about helping his clients prepare for a sound financial future by planning and living on a budget.
Terry truly feels that these successes would not have been possible without surrounding himself with a wonderful staff to expertly meet the needs of his clients and he feels this will be enhanced even more through the Campbell Insurance Group merger/acquisition.
---
Charles Makarius, Agent
Charles Makarius is our Medicare Supplement Specialist and comes to the Campbell Insurance Group team through the Garner insurance acquisition with a diverse background from being employed in the manufacturing arena, operating and owning a family agricultural business, and now as an independent insurance agent for over 13 years. Charles enjoys working with people and believes his mission in life is to help others the best he can with their insurance needs.
Charles and his wife, Deb, reside in Circleville. They have been blessed with six children and seven grandchildren and they thoroughly enjoy spending their spare time with all of them.
In addition to Medicare Supplements, Charles is also licensed to sell and service auto, home, and life insurance.
---
Colton Campbell, Agent
Colton Campbell joined the family Insurance business August 2022. He previously graduated from Carroll High School and went on to UNOH studying Diesel Mechanics. He has a CDL driver's license and understands the commercial and trucking industry. Colton is licensed in Property and Casualty lines servicing policy changes, requoting with carriers, and providing new coverage to suite client needs. Colton and his wife Austin live in the Lancaster area and are expecting twins.
---
Alisha Seymour, CSR
Alisha Seymour is the welcome voice to greet your calls and visits. Alisha has had 15 years of various servicing positions in our area. She orchestrates your needs to service our clients quickly and accurately. Alisha and her husband Joey live in the Fairfield area with their two daughters. They are active in area schools and church functions. Alisha is known for her artistry in cake decorating which can be seen on Facebook at Alisha's Cakes.
---
Need an insurance quote? Get in touch!
Access quotes from Ohio's most trusted insurance carriers. It's comparison shopping at the click of a mouse.